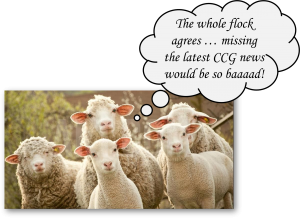 Staying on top of the latest news and information can be difficult in all areas of life, including church. Flocknote can help. Flocknote is the communication tool that CCG has chosen to use for sending church-related information to anyone who chooses to receive it.
Joining is super simple! Pick one of these two options:
On your computer or tablet, go to  https://app.flocknote.com/CCG, and then complete and submit the form that appears there,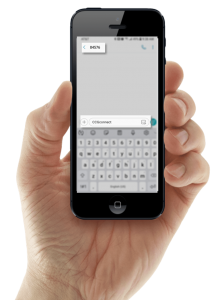 OR
from your mobile device, text CCGConnect to 84576, and then follow the on-screen prompts to complete your registration.
What information will you receive? By default, everyone who joins the Flocknote group receives all church-wide notifications, such as announcements about coming events, inclement weather information, and Pastor Randy's Eyes on the Finish Line blog. In addition, you can sign up to receive notices that are in areas of interest to you. These include:
Signup to Receive Ministry Information
CCG Children
Children activities and parent info
CCG Discipleship
Personal discipleship opportunities
CCG Legacy
Fellowship opportunities for seniors and empty-nesters
CCG Men
Men's discipleship and events
CCG Missions
Info on mission support and activities
CCG Outreach
Community outreach opportunities
CCG Women
Women's bible study and events
CCG Youth
Youth meetings and information for parents 
CCG Childcare
Ministry and event childcare offerings
Learn about Service Opportunities

Event support
Opportunities to help with church events
Blessing & Blessed
Give away items among the church body
Meals
Bless others through meal preparation
Operation Christmas Child
Year-round shoebox preparation activities
Renewal Center
Support Renewal Center ministry team
Threads of Love
Help create blankets for OCC boxes
Flocknote FAQs
Why is CCG using flocknote?  There's a lot going on at CCG. Announcements and word-of-mouth communications often aren't adequate to be sure everyone has the information they need. Flocknote allows us to easily send you the information you care about most and gives you the ability to provide essential feedback, too!
 Am I "in for good" if I sign up? Nope! The nice thing about this great service is that it's always free, and you can unsubscribe at any time.
Is my information secure? Yes. All of your data is transmitted across an encrypted internet connection, and all of your personal information is stored in secure databases. Your information is never (ever!) sold, rented or given away to any third-parties. Find more info at flocknote.com/privacy.