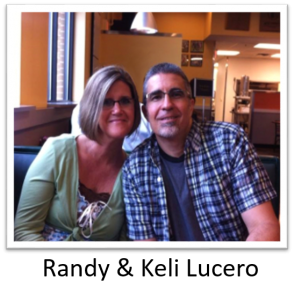 Randy Lucero grew up in Albuquerque, New Mexico, where he attended the Catholic Church. His mother taught him a deep reverence for God, but he longed for a deeper understanding.  When a neighbor invited him to attend the youth group at First Baptist Church, Randy heard for the first time the good news of forgiveness through Jesus, and that night he prayed to receive Jesus as his Savior. During the next few years, he felt the Lord calling him to serve in pastoral ministry, but without discipleship, Randy fell away from following Jesus.
While a senior in high school, Randy began dating Keli, and they were married in 1987. In 1989 at an Easter Sunday service, Keli gave her life to the Lord and Randy rededicated his. As Randy began to establish his Christian walk, God reminded him of his call to the pastorate.
It was during this time that Randy and Keli found began listening regularly to Calvary Chapel pastors on the radio and fell in love with their verse-by-verse style of Bible teaching.  Pastor Gary Cowan, of what is now Calvary Chapel East in Albuquerque, took them under his wing, helped them grow in the Lord, and prepared them for the call to ministry.
Randy and Keli have two married daughters, Amanda Doty and Kathryn Cowan, and are the proud grandparents of Temperance May Doty and Everett Luke Cowan.