EnGauge is a hybrid of two words: engage and gauge.
 We want to engage the Word of God in our lives and engage with the world around us.  We also want to use God's Word as a measure by which we gauge everything in life and as a measure for our world view.
It's a sad truth that today many young adults are walking away from God. EnGauge Bible Study encourages young adults 18 to 30ish to deepen their walk with Jesus and remain immovable in any test or trial.
If you're a young adult , come join us for EnGauge Young Adults Bible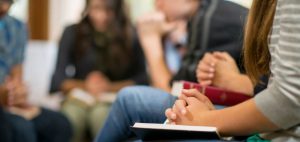 Study for an evening of fellowship, worship, Bible study, and prayer. We meet every other Saturday night at 7:00 pm and childcare is available with advance notice. Hope to see you there!
---
But none of these things move me; nor do I count my life dear to myself, so that I may finish my race with joy, and the ministry which I received from the Lord Jesus, to testify to the gospel of the grace of God.

  Acts 20:24

---