At CCG, we love to gather and enjoy fellowship with our CCG brothers and sisters! Our upcoming events are listed here. Hope you can join us!
NOTHING ON THE HORIZON RIGHT NOW
We don't have any activities scheduled in the near future, but that could change! Keep checking back to find out what's happening at CCG.
FISHERS OF MEN PANCAKE DINNER
Friday, February 1, 6:00 PM
Fishers of Men Missions will host a pancake dinner on February 1 at 6 PM to benefit the Baldonados, our missionaries in Ukraine. This faithful family has grown and is in need of a new vehicle, and we want to help them with that. All proceeds from this dinner will go directly to the Baldanados for this purpose.
The menu for this dinner includes pancakes, sausage, fruit, juice, and coffee. Children 8 and under eat for free; the cost for 9-14 year olds is $5, and 15 years old and up is $10, with a maximum cost of $40 per family. Be sure to sign up at CCG soon!
DEEP SOUTH YOUTH CONFERENCE
DEEP SOUTH PASTORS AND LEADERS CONFERENCE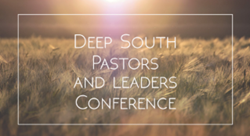 Although it's called the Deep South Pastors and Leaders Conference, you don't have to be either to attend this informative and encouraging conference. This is a great way to learn more about what's going on at Calvary Chapel churches in the Southern region and to catch the vision CC's future. We don't have the details for the 2019 conference yet, but when we do, you'll find them here. Check back later!