At CCG, we love to gather and enjoy fellowship with our CCG brothers and sisters! Our upcoming events are listed here. Hope you can join us!
ENGAUGE YOUNG ADULTS
Beginning Saturday, March 16

Are you a young adult looking for a place to worship, study the Word, and fellowship with like-minded young adults? Then consider CCG's EnGauge Young Adults group. The group will gather every-other Saturday beginning March 16 at 6 PM.
BAPTISM
Sunday, March 24

Calvary Chapel will hold its first ever indoor baptism during our Sunday service on March 24. Baptism is how we as Christians make a public profession of our faith in the finished work of Jesus. If you've never been baptized, or if you have but wish to do so again, be sure to stop by the Connection Center and sign up.
PARENTS NIGHT OUT
March 30, 6 – 9 PM
Parents, bring your children (newborn through 5th grade) to CCG while you enjoy some time to yourselves. There is no cost, but registration is required.
Sign up at the Connection Center, and then start planning your special evening.
DEEP SOUTH PASTORS & LEADERS CONFERENCE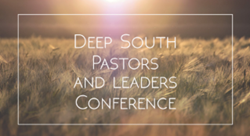 Although it's called the Deep South Pastors and Leaders Conference, you don't have to be either to attend this informative and encouraging conference. This is a great way to learn more about what's going on at Calvary Chapel churches in the Southern region and to catch the vision CC's future. We don't have the details for the 2019 conference yet, but when we do, you'll find them here. Check back later!